Bold Nu-Tec Insulation Product Widnes, United Kingdom

Bold Nu-Tec is a manufacturer and convertor of thermal and acoustic insualtion materials for industrial, construction, HVAC and OEM market sectors. Everyone at Bold Nu-Tec has one commonly held belief: that the provision of high quality products, price, competitiveness and first class service is the minimum standard that our customers have a right to expect. Moreover, utilising the company's extensive pool of acquired expertise and knowledge of the insulation industry, Bold Nu-Tec is constantly striving to develop new products, processes and services which will add to the ability to offer the widest range of solutions to its customers.

unselect all/select all
You have 0 products selected
Marine Panels
Send enquiry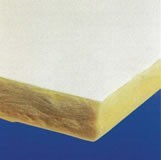 Panel is manufactured from glass fibre slab produced to IMO Resolution No. A799 (19) MSC 61(67) Annex 1 part 1 and Annex 2.